Double your donation and support ocean education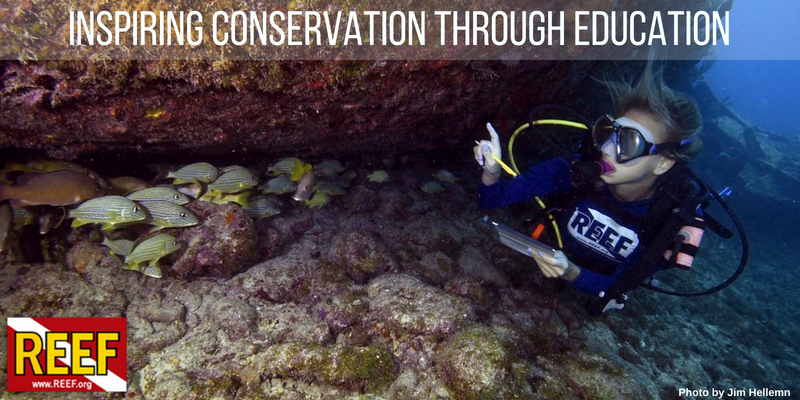 Kriss, do you remember what first insprired your appreciation for the ocean?
Perhaps it was a childhood visit to the beach, the first time you went diving or snorkeling, or a memorable marine life encounter at an aquarium. Hands-on, interactive experiences like these can have a profound effect that changes an individual's perspective for a lifetime. REEF's education programs provide meaningful learning experiences that foster knowledge and respect for the ocean.
Together we can inspire the public and future generations to make a difference for the ocean, and we need your help to ensure that our programs can have the greatest impact possible. Please make a donation to REEF today.Every contribution this summer will be matched! That means your donation will go twice as far. If you have already contributed this summer, we are so thankful for your support!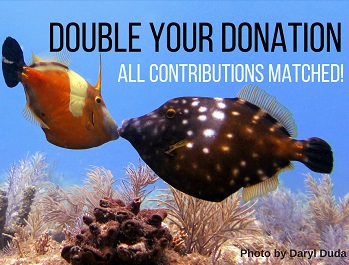 Our audiences and educational activities are as diverse as the life found in the ocean. Whether you are young or young at heart, our citizen science programs offer opportunities to take an active role in marine conservation.
You may have heard that this year we are celebrating the 25th anniversary of the Volunteer Fish Survey Project. Thanks to the efforts of more than 15,000 citizen scientists, this project represents the largest marine life sightings database in the world. The database provides valuable insight into the health and biodiversity of our oceans, helping scientists better understand and assess threats and changes in the ocean.
Your support is what enables our efforts to make an impact, and we need your help to ensure that programs like this can continue. Thanks to the generosity of three long-time supporters, all donations received this summer up to $60,000 are DOUBLED! You can donate securely online at www.REEF.org/donate, mail your donation to REEF at PO Box 370246, Key Largo, FL 33037, or contribute over the phone by calling 305-852-0030.
Whether our staff are snorkeling with children at summer camp, teaching an adult travel group about invasive lionfish, helping young professionals to begin their careers in the field as Marine Conservation Interns, or providing free online "Fishinars" so people all over the world can learn about marine life identification, contributions from members like you are critical to all facets of our education program.
Thank you for donating today. Every gift, no matter how big or small, makes a difference, and if you donate before August 31, your contribution will be doubled! Please help us use education to engage citizen scientists and empower tomorrow's ocean stewards.
Best Fishes,
Paul Humann
REEF Co-Founder
P.S. We'd love for you to experience REEF's education programs first hand by joining us at REEF Fest 2018 in Key Largo, Florida, on September 20-23. Events include diving and snorkeling, ocean-themed seminars and social events. Come celebrate the impact and success of marine conservation and education initiatives made possible by your financial support.