STOP Mosquitoes Dead in Their Tracks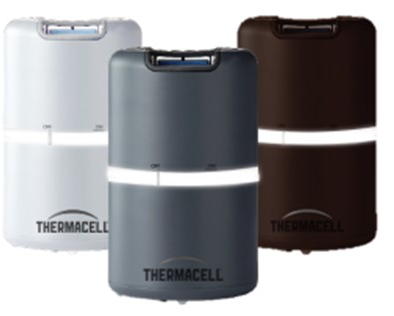 With mosquito season upon much of us here in the Southern States and right around the corner for the rest of the country, I would love for you to cover immediately.  I am happy to send a sample, but would love for you to cover as quickly as possible as this is a timely product.
It's that time of year, once again, to declare war on mosquitoes. With Halo from Thermacell, an industry leader in insect repellent, consumers can easily and effectively make their backyard, campsite, sporting event, picnic, virtually anywhere a mosquito "death zone" without the sticky sprays, smelly candles, or harmful topical chemicals.
Halo Features:
Creates a 15 x15 ft. Mosquito Protection Zone in minutes
Silent, virtually odor-free, no open flame
Available in white, gray, and brown
48-hour fuel system – use up to 4 butane cartridges at once
ZoneCheck feedback system that visually shows you unit status
MSRP $39.99
Available at most outdoor, sporting goods, home improvement, and mass merchant retailers.